Al Salam Hospital is a multi-specialty hospital located in the heart of Al Khobar City. Built on an area of 100,000 square meters, the hospital has a capacity of approximately 500 beds and 110 clinics covering over 60 medical specialties.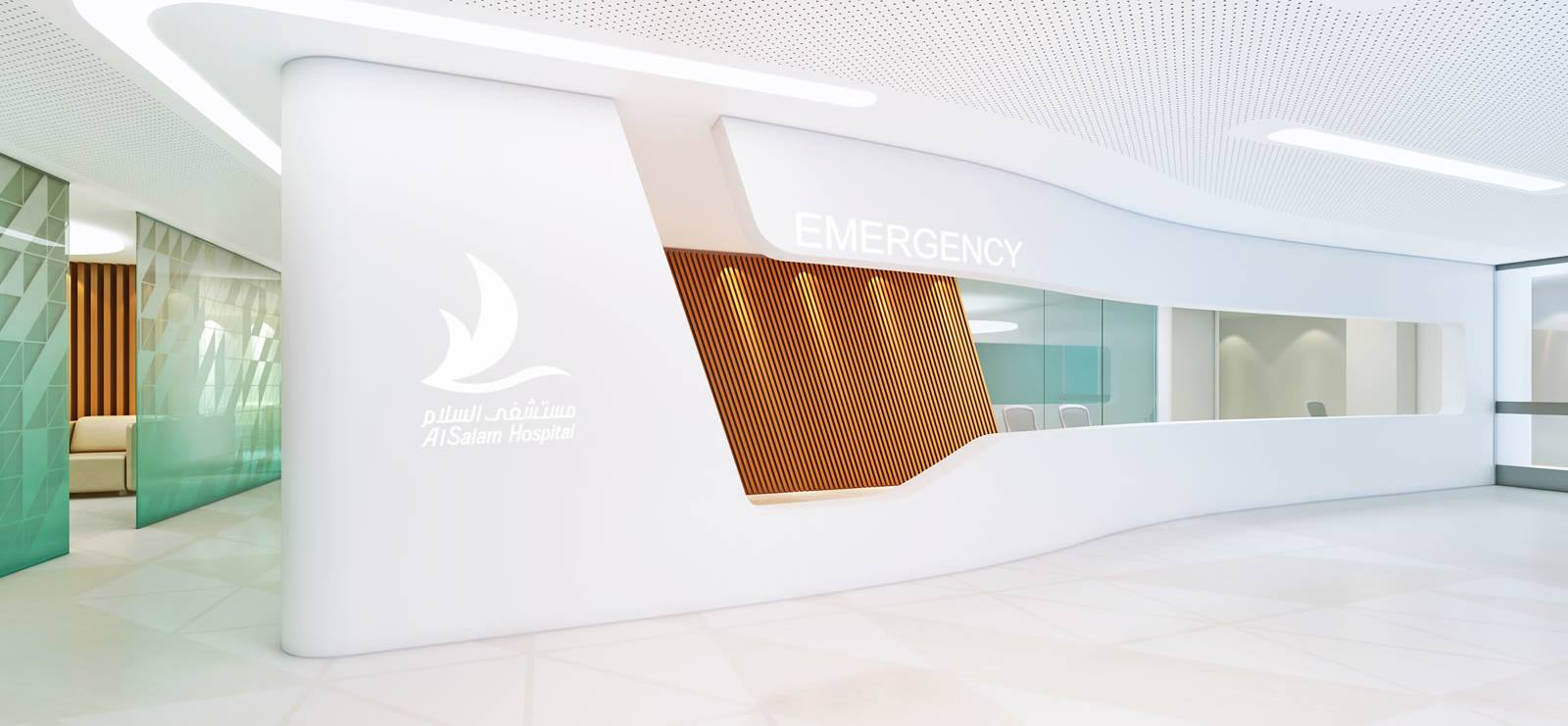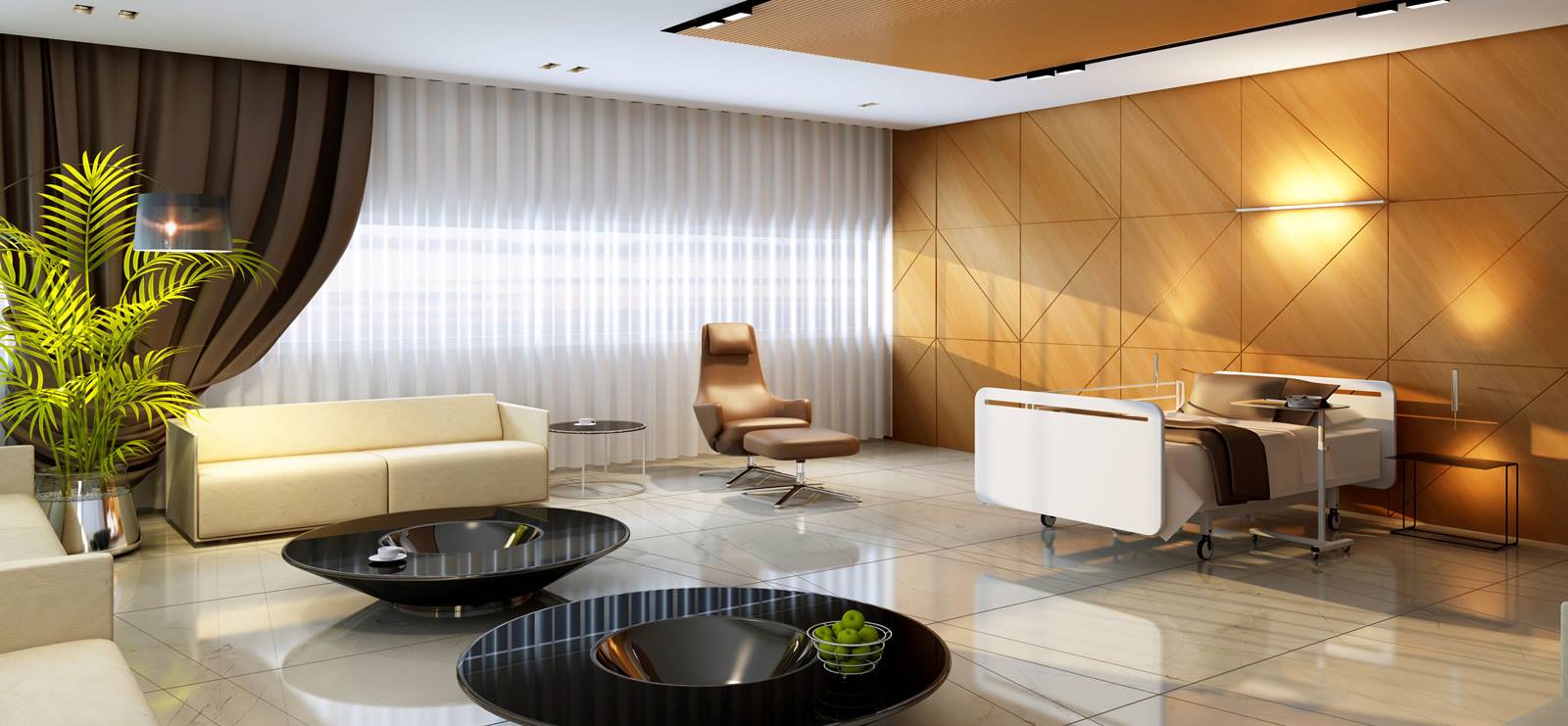 It includes 74 beds for critical care for children and adults, cardiac care, 10 specialized units in pediatric medicine, 30 beds for neonatal and pediatric intensive care, 40 emergency beds, 25 isolation rooms, 18 natural delivery rooms, 2 cesarean delivery rooms, 3 cardiac catheterization rooms, and 30 kidney dialysis chairs that apply the highest standards of safety and efficiency. In addition, it features 11 digital operating rooms that are the latest in the region.
The hospital was designed using sustainable and environmentally friendly materials to create a modern space that provides patients with a luxurious experience and facilitates their healing and recovery. The main building has 14 floors and a helipad for vertical aircraft.
Al Salam Hospital is an important addition to the healthcare sector serving the Eastern Region and represents a qualitative leap in healthcare for the people of the Eastern Region. It is also an addition to the medical tourism system in the Kingdom, as it was designed and equipped according to the highest international standards that preserve the environment. The hospital operates an integrated digital system that ensures the provision of diagnostic and therapeutic services in the shortest possible time.
Al Salam Hospital Owned by Al Othman Holding Company and committed to serving the local community by providing excellent healthcare that meets the growing requirements of the present and the future. Its goals are consistent with the Kingdom's healthcare transformation program, which aims to provide scientifically proven, valuable care through an integrated system that enhances healthcare services and raises the satisfaction levels of beneficiaries.